Significance Of Social Media In 2022 What Is Social Media?
The most impactful question of the running era…. Well… this can be best answered as a powerful network between people to interact as well as grow their personalities all on the terms of health, wealth and emotions. Social media withholding the major percentage of people's life has changed world into a better place to survive. Therefore, acting both as a boon and a curse. Why social media? A necessary daily activity that has become a valuable in certain ways. It has made communication easier in ample of ways , gives easy access to news , information and decision making. Therefore, creating and sharing locally as well as worldwide by the tool of smm penal has become a sensation.
Moreover, social media has it's name in top priority as a marketing startup and business approach. Social media as a marketing and business startup? Advertisements are the basics to any old or new business , on the add it has the main lead for the marketing of any product or startup.
Starting from where? Can be answered in a name of certain apps which are:
Twitter Instagram Facebook Tiktok and many more….. Talking about the daily usage above mentioned are the most preferred by people as a source of entertainment but most of the people have started their growth and business from these platforms. How social media can help one make money? Tik tok and Instagram are highest paying apps in 2022. Best social media for branding and growing audience also in revenue making. The golden rule of making money from social media is 30:3:60 that is explained as 30,000 thousand views on 3+ minutes of videos in 60 days. In total the views must be more than 1,80,000 on overall all the videos of a person for Instagram to start paying one. Hub of information has made people's life simpler than before, many small business owners just by dropping fascinating content and information about their business by the medium of posts and videos on Instagram and face book has hiked the growth to a different level. Basics of social media growth? As 2020 onwards everything was all about work from home because of the major fallout of disease across the world.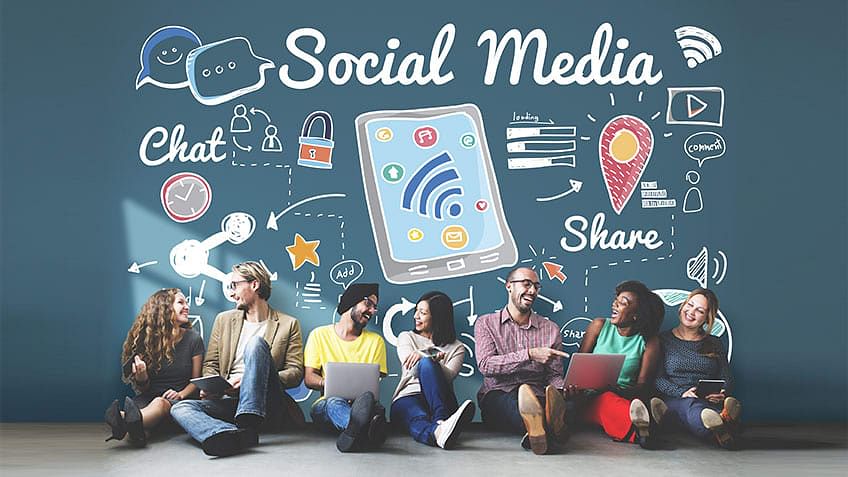 Social media business came prety much in trend since then, which has some basics to grow on the platforms like Tiktok and Instagram Following the algorithm involves,
1.Monetizing the audience.
2.Marketing the best skills.
3.Become a social influencer.
4.Create groups on Facebook or Whatsapp.
5. Advertise social media.
6.Sell the products and the service.
7.Explore partnerships.
Content creation and branding. Content creation is the most popular way to attract people towards their page. That involves a variety according to one's best interest. Certain of them are Travel Food Entertainment Automobile Fashion Makeup and many more…. There are two types of influencers One is 'MICRO' influencer who has around 1000-10,000 followers and earns around 1425$ per month, whereas, people having more than 1million followers are the 'MEGA' influencer who earns around 15,500$ per month.
Is Social media a boon or a curse? Unquestionably, Social media is a boon to human civilization and has made world a better place all in terms of communication, growth and lifestyle. Enhancements of social skills has turned the page upside down for the people not even able to communicate properly has shown an inclining graph on learning skills just in the matter of days. As per statics social media has turned people into their better selves and is increasing day by day. With all the means social media has made the world a better place with zero communication gap and by providing better means of expressing each's thoughts in the public.